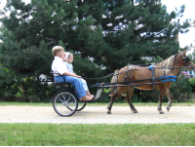 Accent Solar Light w/ Rotating Beacon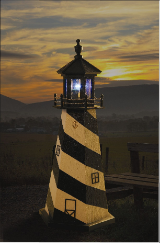 Click to enlarge image(s)
Solar Light w/Rotating Beacon only comes in the Painted Lighthouses. Solar Light and Electric Light are interchangeable on all lighthouses except the Red Cedar Lighthouses.

This Solar Accent Light is designed with a Solar Panel in roof of Lighthouse.The Solar Light comes with a light sensor that automatically turns light on at dusk and off at dawn.Also can be switched between a rotating beacon light or solid glow light.

You will need to install one rechargeable AA battery (included).The Suns rays will charge the battery thru the Solar Panel.*

Lighthouse not incl

*.