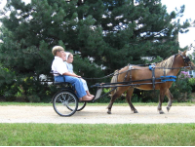 Pet Bed, End Table - San Marina
Buy Now and Enjoy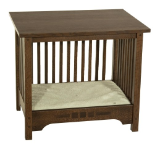 Click to enlarge image(s)
Let your Pets rest in comfort on our luxurious Amish handcrafted Pet Bed, End Table - San Marina.

Offering our Amish Handmade Pet Bed, End Table.This timeless classic End Table / Pet Bed will add that special touch to any room and is available in three sizes that fits your needs.

When quality and craftsmanship count, our handcrafted Amish Pet Beds far surpasses mass-manufactured beds.

options - Oak, Cherry & 1/4 sawn Oak solid wood

We offer innovative Amish furniture products that are well-suited to ever-changing lifestyles.
| | |
| --- | --- |
| Pet Bed, End Table - San Marina - small size | 18"x25"x24" - Liner 13"x 20" |
| Pet Bed, End Table - San Marina - medium size | 20"x27"x24" - Liner 15"x 22" |
| Pet Bed, End Table - San Marina - large size | 21"x31"x24" - Liner 16"x 26" |
| | |
| --- | --- |
| Amish Handcrafted | Quality - Solid Wood - Made in the U.S.A. |